If you want to view or manage your Smart Notes, go to the menu in the upper left-hand corner of the screen and select Manage Notes.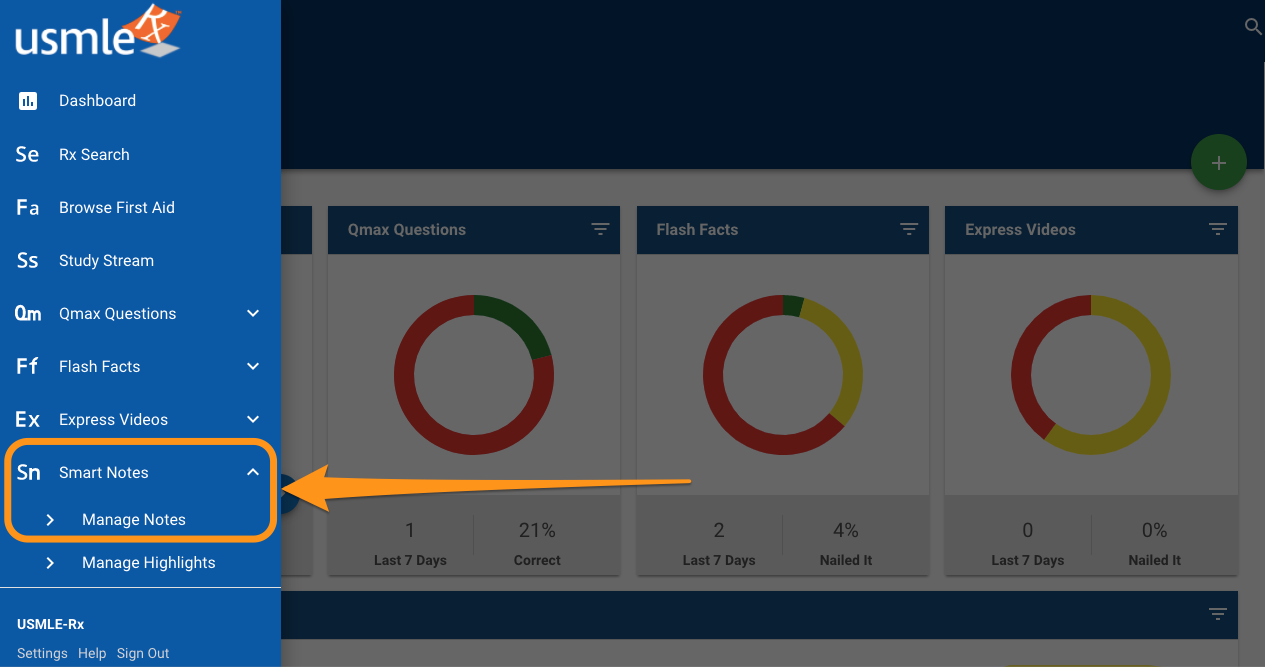 From here, you can view all of the notes that you've created.
The left-hand menus will allow you to view the notes by Tag, Notebook, or Location (as in which application you were using when you created the note).
You can also use the sorting feature to sort the notes by note text, creation date, or upload date.
If you want to search within your notes, a search box is available in the upper right-hand corner.
To view a Smart Note, you can click on the link at the bottom of each note, which will take you back to the application where you originally created it. You can also edit the note.
If you want to edit the note from your Smart Notes page, click on the three vertical dots in the upper right-hand corner of the note. This will bring up a menu that allows you to edit the note, edit the notebook, or create a new notebook.