Rx Search is a fast and intelligent search engine that uses natural language processing to look across all USMLE-Rx resources for specific concepts (e.g., "asthma"). Search results let you preview Qmax questions, Flash Facts, Express Videos, and First Aid facts, as well as create tests and flashcard decks based on those results.
To access Rx Search, go to your menu and choose Rx Search.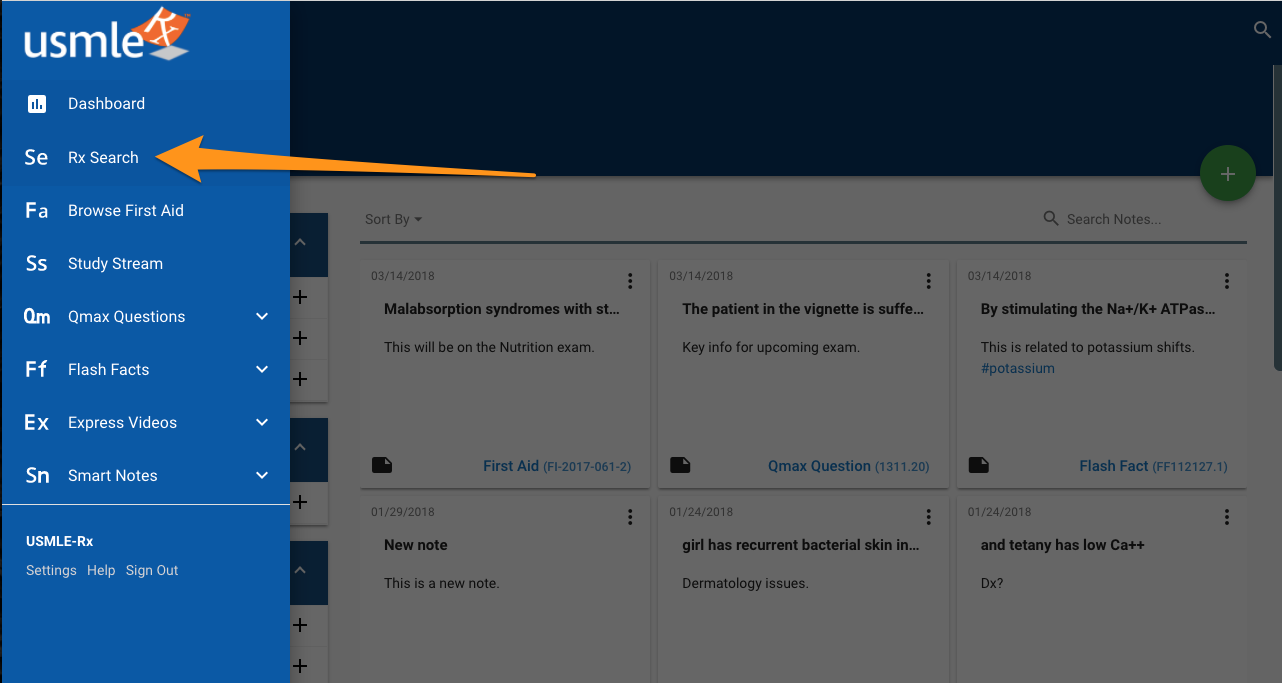 Enter a term or terms into the search box and press enter.
The Rx Search engine will then produce results based on relevancy.
From here, you can view each result or narrow your results by:

Content Type (e.g., Qmax, Video, etc.)
First Aid Year (e.g., 2018)
Category (e.g., Pharmacology)
Concept (e.g., Allergy)
You can also search for a specific question ID number (or QID) by clicking Search by ID beneath the search box. From here, just enter the number in the search box.