When you order a new subscription to USMLE-Rx, you have the option of waiting up to 6 months before activating it. Here are the steps you can take to delay your subscription when you place your order.
Choose the product that you want to purchase, along with the length of the subscription. In this example, we will order a 24-month subscription to Step 2 CK Qmax. Once you select it, click Add to Cart.
After filling in all of your payment data, click on Checkout.
Before completing your purchase, you will be taken to a Review screen, where you can review the details of your order.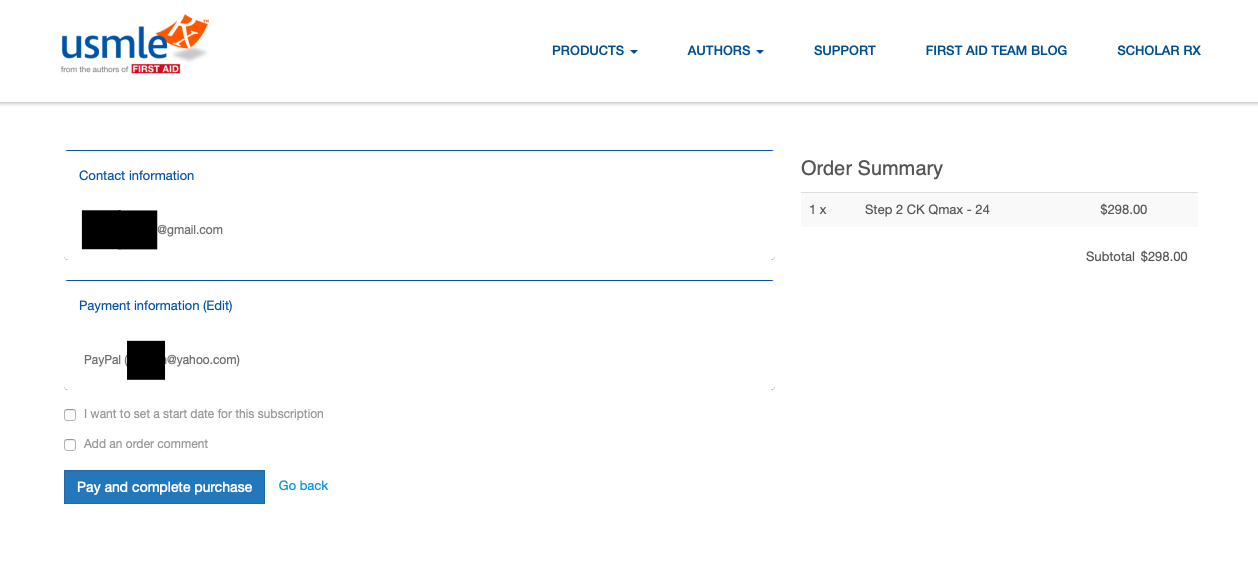 Beneath the Payment Information area, there will be a checkbox that reads, "I want to set a start date for this subscription." Click on that box.
After you've checked the box, enter a date inside the Postponed Date field.
From here, click on the Pay and complete purchase button.
If you have any issues or would like us to take care of this for you, just send us a support ticket.