We occasionally hear from medical students who, due to circumstances beyond their control, need to step away from their studies for an extended period of time. Since they won't be able to study during this period, they ask if we will suspend or freeze their USMLE-Rx account.
If you want to suspend or freeze your USMLE account, go to your dashboard and choose Manage My Subscriptions from the Welcome tile in the upper lefthand corner. You can also navigate to the Subscriptions area from the main menu.
From here, click the Suspend button for the subscription you want to suspend. This will suspend your subscription for 30 days.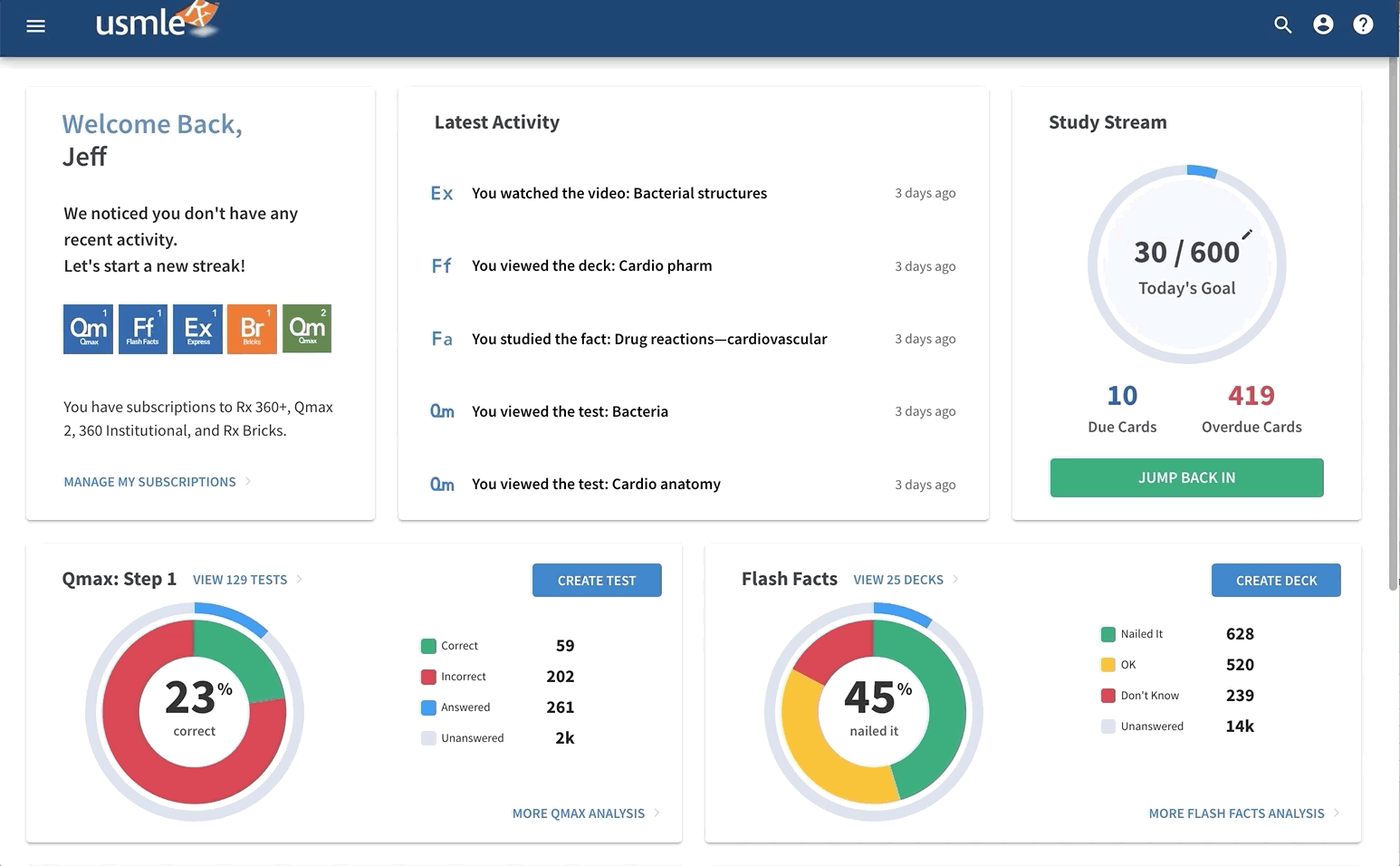 A confirmation window will appear.
Clicking Suspend now will suspend your subscription for 30 days.
Your subscription will automatically resume after the 30 day period.
You can resume your subscription manually at any time during the 30 days.
You can only suspend each subscription once.
This is not available for students with an institutional subscription purchased by their school.
We are more than willing to support students during these challenging life events. If you need to suspend your account for a longer period of time, you will need to reach out to our support team at info@usmle-rx.com to make this request.
During the account suspension, no time will be lost and all your data will be there just as you left it.
When you are ready to resume your studies again, just send us an email.