For institutional faculty, you can annotate a brick by going to the ScholarRx Faculty Portal and selecting Brick Portal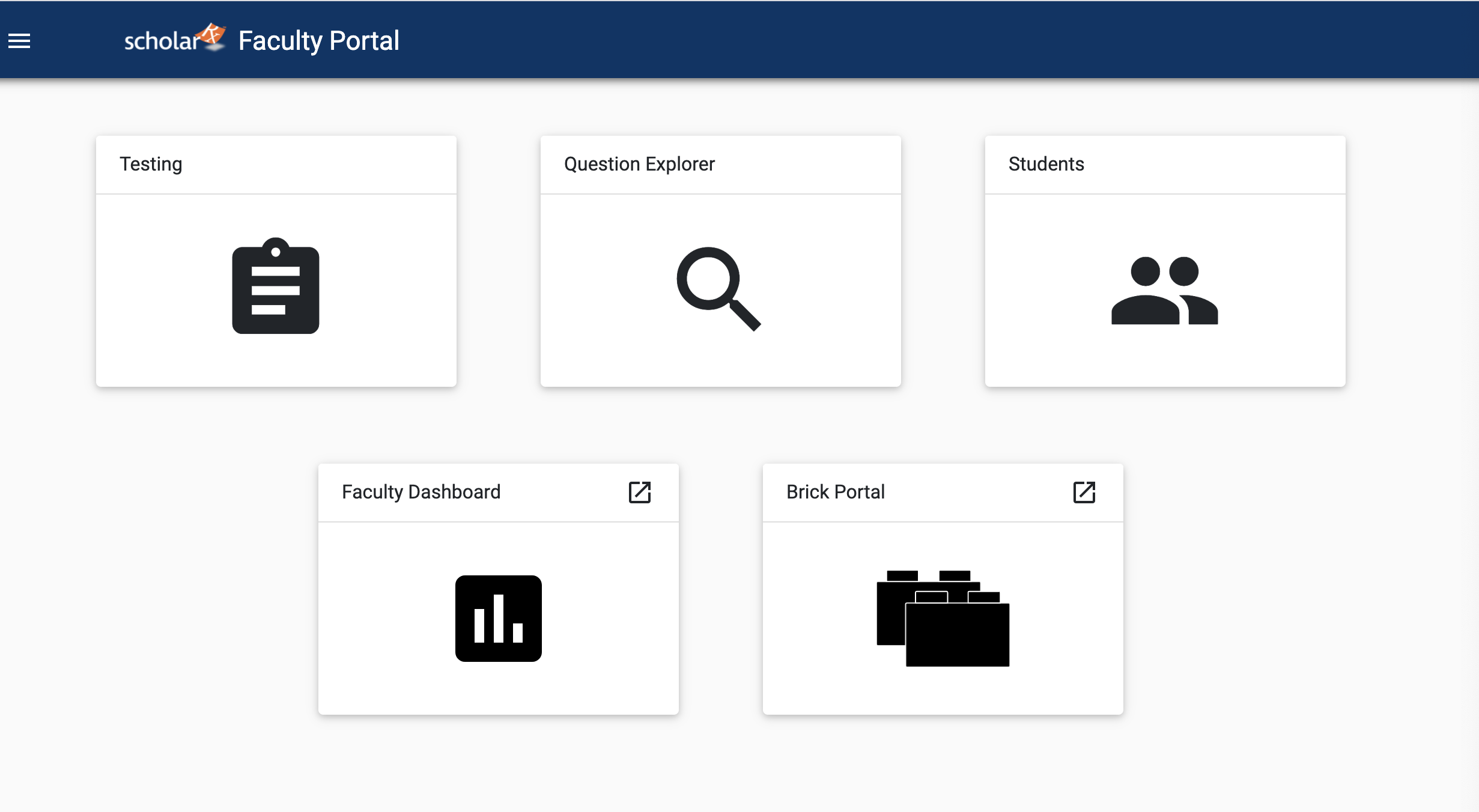 You can find a brick by opening the collection it's located in or by using the Search bar.
Once you open the brick that you want to annotate, you can use the blue + icons to insert text, images, links, or video from YouTube or Vimeo.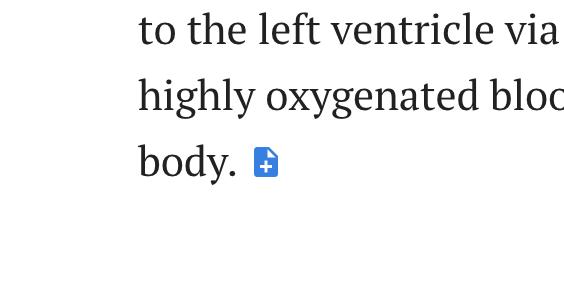 An Instructor Note box will then appear, which will allow you to create your annotation.
In this example, the instructor is letting the students know that this material may be on an upcoming test.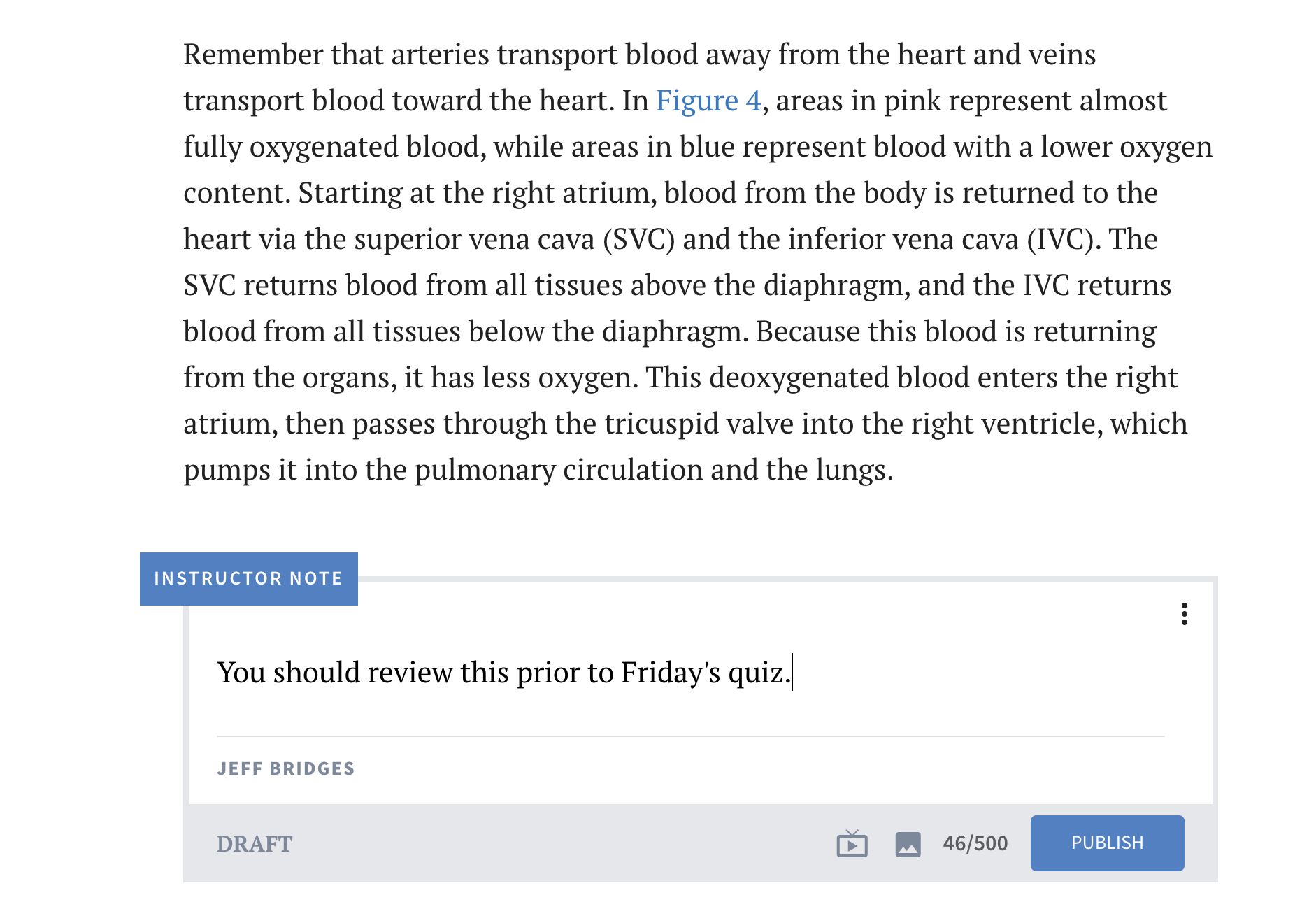 Note: Keep in mind that text annotations can handle a maximum of 500 characters.
Your annotation will remain in Draft mode until you click Publish.
Once you publish an annotation, it will be visible to the students at your school (and only your school).
You will see a warning once you choose to publish the annotation. You can choose the Don't Ask Again option if you want to remove this warning for the future.