We're pleased to announce that we have introduced a new user interface to Qmax for students when creating a test in tutor mode.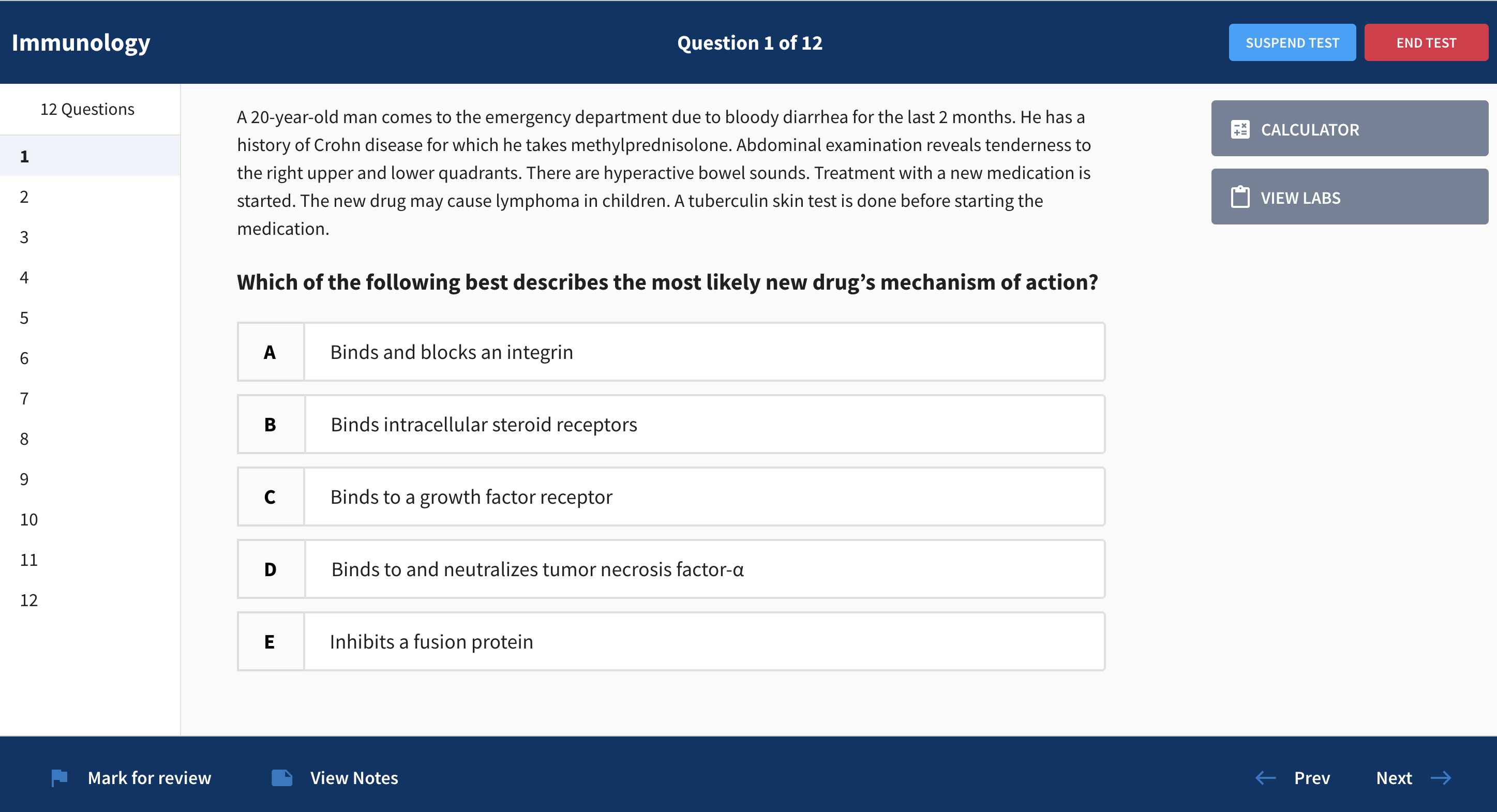 We've designed this new tutor mode so that it's easier to move through the questions, with nearly all of the functions that you will see in our exam modes (whether Timed or Untimed).
To select an answer, just click on the letter of the answer choice you think is correct.
If you want to strike through an answer that you think is incorrect, just click on the text of the choice.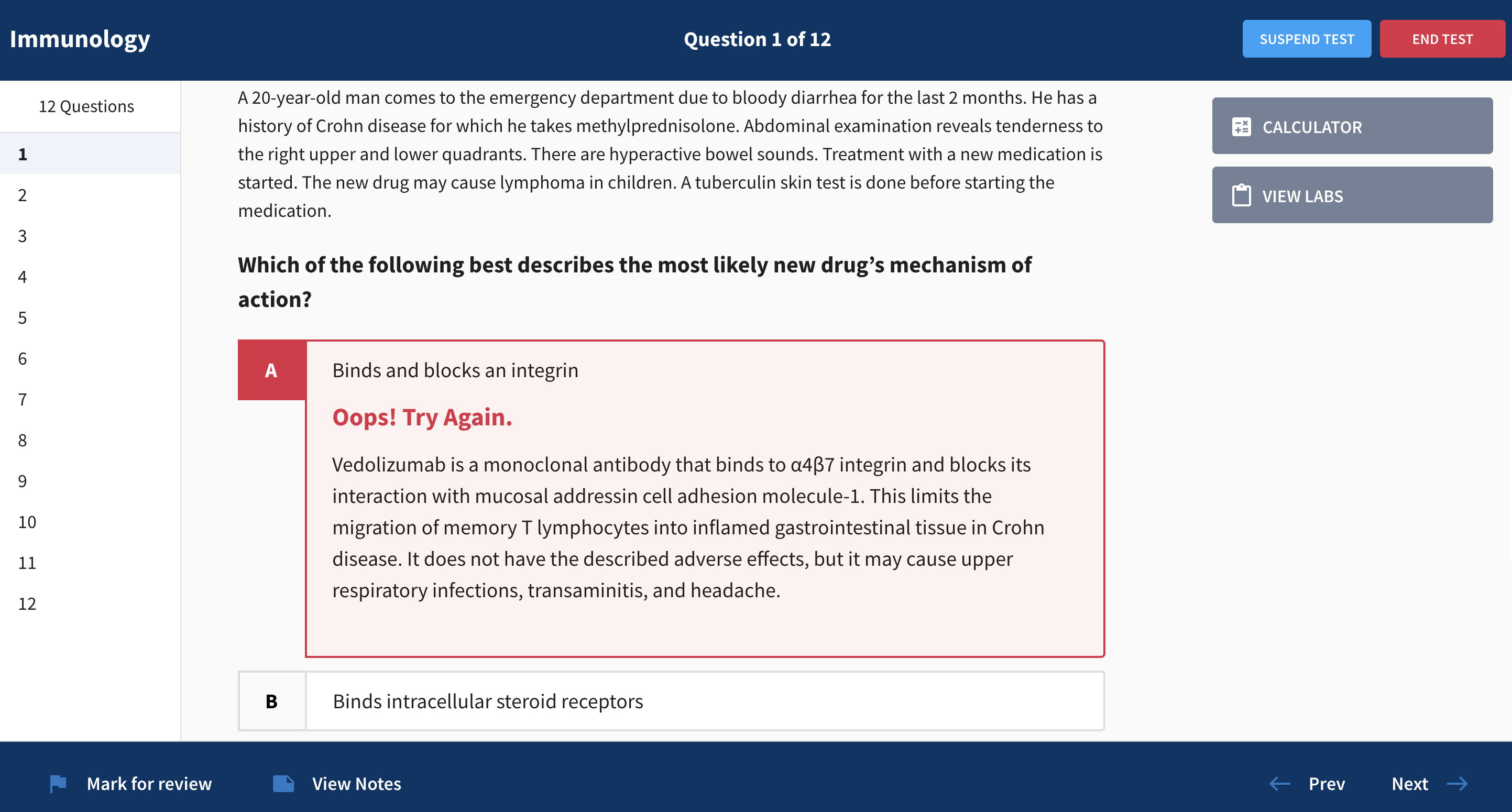 When you choose an answer, you'll get instant feedback, including the rationale for why that answer choice is wrong if you choose incorrectly. You can continue selecting options until you land on the correct answer.
Within the correct answer explanation, you'll see the new High-Yield Summary at the top, which includes the key takeaways for the topic being addressed in the question. You will then see the step-by-step dissection, showing how you would arrive at the right answer.
At the bottom of the correct explanation, you'll also see links to relevant Bricks that will help you better understand the subject and close any knowledge gaps.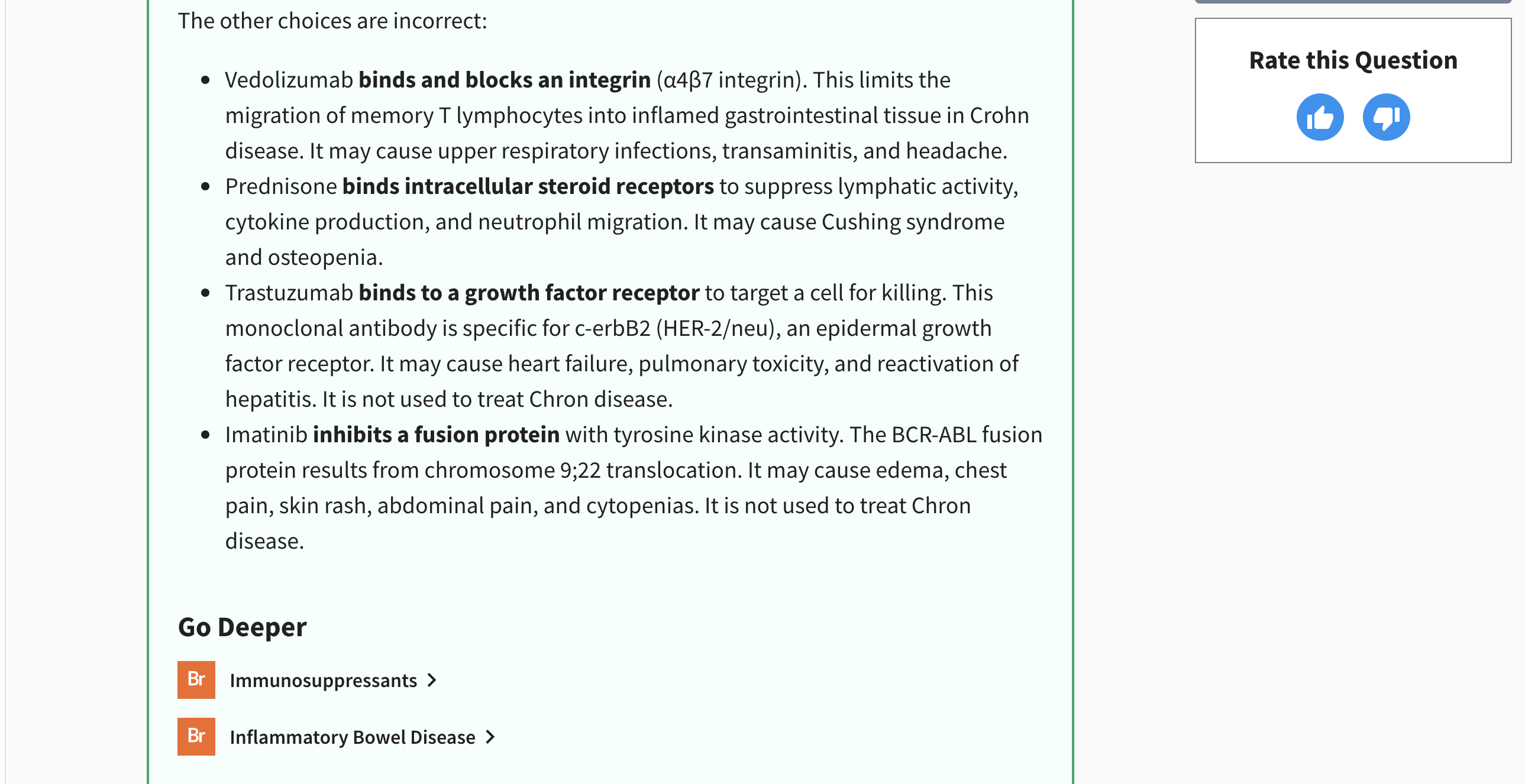 If you want to see all of the expanded explanations for a question, you'll see them when you go through the Review Test mode.
For students who want the USMLE-style interface, you'll still be able to create tests in that style by choosing a Timed or Untimed test.